A new two-story building was recently completed to provide first-class conference, display, training and garage facilities. Situated on a bluff overlooking the North Circuit's False Grid and front straight, the first floor features public restrooms and 14 garage bays (16' x 21'). The second floor, with elevator access, houses a large conference and display area (44' x 64'), restrooms, caterer's kitchen, reception area and two class/conference rooms.
In addition to first-class amenities, each of the public restrooms provide three showers. Above the restrooms is a deck with gable roof that offers a commanding view of the North Track, False Grid and North Paddock areas.
Each garage bay has a generous opening at each end to facilitate use by multiple cars and provide for alternate traffic flow patterns. There are no partitions between the bays, thus providing maximum flexibility in use.
The second floor's main room has been designed to support the weight of vehicles, making it an ideal location to display cars. A freight lift makes getting cars to the second floor an efficient process and a large door at the west end of the room will permit several display vehicles to be placed on the outdoor deck.
A five-foot wide balcony extends along the north side and other portions of the building, providing excellent viewing. In addition to the elevator, the second floor and balcony areas can be reached by three separate outdoor stair cases.
Automotive Product Launches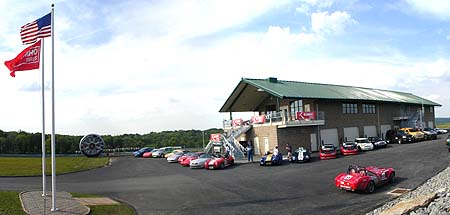 Host Elegant Events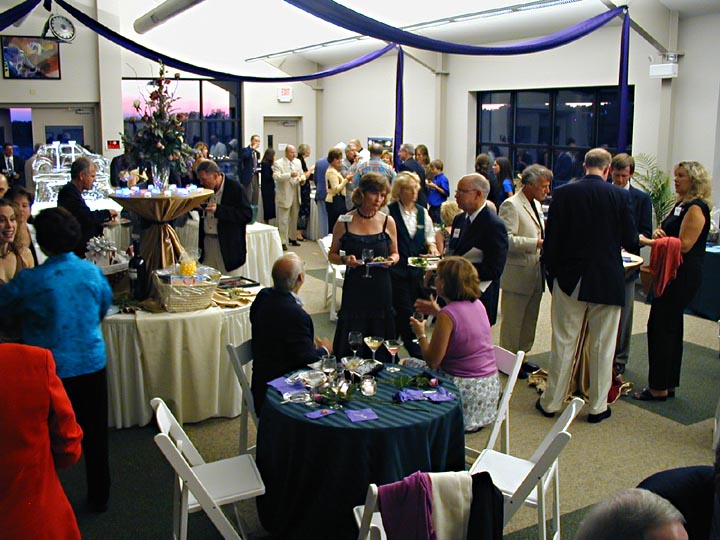 Host Casual Events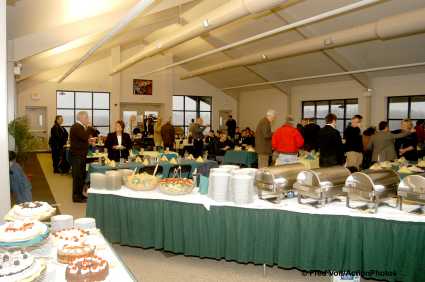 Display Cars on Deck & in Main Room

Host Race Day Events

Perfect Place to End the Day

Multi-Use Garage Bays

Flexible Seating Arrangements

... and the Garage Bays Can Be Elegant as Well as Functional