Welcome to BeaveRun MotorSports ComPlex, the region's premier destination for car, motorcycle and kart enthusiasts. We offer over 400 acres of world-class facilities, including two race tracks, with a third (the "South" track) under development, one of the country's top three karting centers and a six-acre vehicle testing and training area.

The brand new 12,000 square foot BeaveRun Conference Center features prime exhibition areas, two large classrooms, 14 garages and a covered deck in a spectacular hilltop setting overlooking the North Circuit. Click for Conference Center details

Garages in the ground level of the Conference Building are now available for lease during events. Click here for Garage Lease information

Every facility at BeaveRun--including our spectator areas--has been designed to provide maximum enjoyment, excitement and above all, safety. Ongoing programs range from basic driver training to the outrageous "007 Experience", kart rentals and racing schools, our own BeaveRun Karting Series, open track days, autocross, drifting and rally-cross competitions. Whether you're piloting a motorcycle, a vintage sports car, an exotic street machine or an all-out racer, BeaveRun provides an abundance of experiences. We invite you to take a closer look at our constantly expanding facilities, as well as upcoming events, and our Corporate customer and employee reward programs.

Red Bull thanks its customers and supporters with unique "Corporate Event" at BeaveRun.. based on a "Mud, Sweat & Gears" theme.

A unanimous "Thumbs UP" by local law enforcement personnel after participating in familiarization drives and witnessing demonstrations. Details.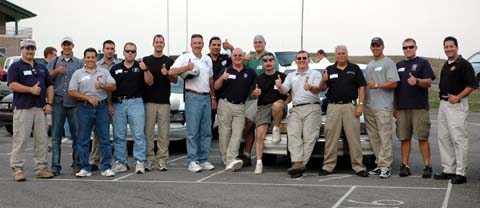 New Conference Center/Garage Building. Get Details.